The GPS Coaching Zone supports the development of leaders, new managers, their teams and key professionals.
"Successful managers do things well; successful leaders do the RIGHT things well".
GPS has provided coaching for Sales, R&D, Service Center, Legal, Finance, Manufacturing, Medical Practices, Compliance, Human Resources, Project Teams and C-Suite level.
GPS has provided Focused Coaching from 30 – 60 days through Executive Coaching of 6 months.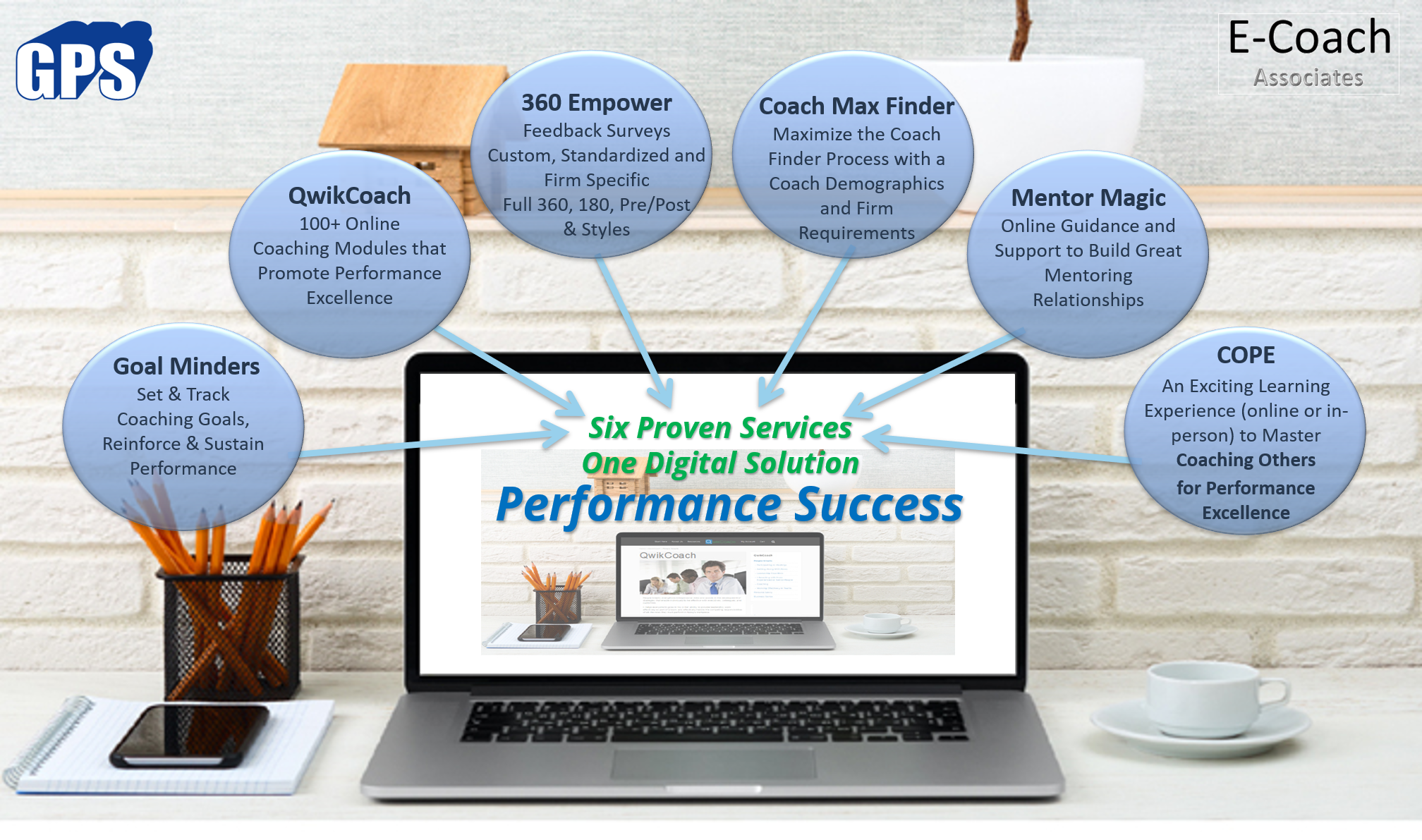 Organizations deserve the best on-line resources and best coaches for individual contributors through their C-Suite. Coaches deserve to be realized for their true value.  Our coach database uses unique demographics that match client requirements. These coaches have successfully worked directly with clients and are recommended by clients to share with other clients!
Based on our experience, philosophy, and coach/client needs we are bringing together 6 key existing services revolving around coaching into the 1 digital solution … Performance Success.
For more information on our 6 coaching services, please see our coaching zone website.